Incident Reporting by SAFEY
Efficiency has often been used to describe governance in Singapore, a city state that boasts itself with high-class infrastructures as well as one of the most advanced economies in the world. However, less can be said about its Mass Rapid Transit (MRT) system that in recent years has been dogged by a number of high-profile breakdowns that at times brought the city's transit system to a complete standstill. Despite official data showing that the service is getting more reliable, it is likely to be a complete opposite picture for commuters on the ground who often faced the prospect of being late due to the unpredictable delays.
With more than two million users daily, the Singapore MRT is operated by two companies namely SMRT and SBS Transit, and it has once been known as one of Asia's best. The frequent breakdowns since 2015 however have cast doubts about the operators' ability to handle the services amid claims about lack of maintenance. The lack of accountability has also resulted in growing public anger of the system that some have sarcastically petitioned to honor the operator in Guinness Book of Records with the highest number of train delays in a year. A rare sit-in protest was also held at Hong Lim Park in early November over the breakdowns.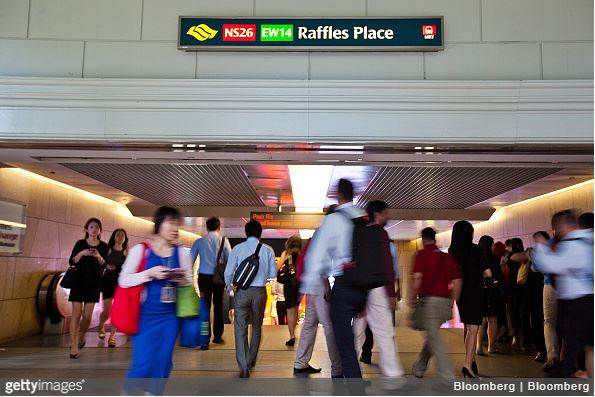 As an ongoing solution, the Singaporean government has already spent millions of dollars in overhauling the network, particularly on the disruption-prone East-West Line and North-South Line. The Transport Ministry also added that the frequent breakdowns are attributed to a new signaling system that will increase train frequency in the future and urged the media to be fair in reporting. This however is unlikely to douse anger from the public that rely heavily on the system in their daily commute and at the same time wanting to reach their destination on time.
Getting users informed about transportation delays is an important feature of the SAFEY app. In 2017 alone, SAFEY has recorded at least 38 incidents of delays (major and minor) on Singapore's mass transit network. With no end in sight to the ongoing saga, SAFEY will continue to update its users on such disruptions so that they can re-plan their journey while travelling not only in Singapore but also other cities that have high demands for such mode of transportation. This is also evidently more important during the morning and evening rush-hour where most of the journeys of the day are being made. With such information, SAFEY hopes that users can minimize travel delays the next time a train breaks down due to a track or signaling fault.
Timeline of Events
The following is a timeline of major delays in Singapore since mid-2017 (all times local, GMT+8)
12 July: Delays on North-South Line and East-West Line for two hours due to signaling fault during the morning rush hour. An alert by SAFEY was sent at about 09:41
17 August: A two-hour delay was reported along North-South Line due to a signaling fault near Ang Mo Kio station during evening peak hour at about 18:18. It lasted for two hours. A SAFEY alert was sent at about 18:54
18 August: Another round of delays was reported on North-South Line. It was announced at about 06:32 and happened during national examination day in the country. Many students were forced to take their exams at nearest school available. An alert by SAFEY was sent at about 06:54
11 September: Delays were reported on the Circle Line at about 09:25 due to a train fault at Paya Lebar. First alert by SAFEY was sent at 09:34
28 September: A delay was reported on East-West Line at about 05:53 and it lasted for several hours. It also coincided with the PSLE examination day in the country, delaying the journey for many students. An alert by SAFEY was sent at about 06:50
3 October: The North-East Line was hit by delays that lasted for an hour. It took place at about 13:15. A SAFEY alert was sent at about 13:50
7 October: A flooded tunnel due to heavy rains caused severe delays (later partial suspension) on the North-South Line for 20 hours. SMRT officially confirmed the incident at about 19:32 while a SAFEY alert was sent at about 19:20 based on various media reports. Another update was also sent the next day
24 October: A fault was reported by commuters on the East-West Line at about 08:30. No announcements were made by the operator though an alert by SAFEY was sent at 09:59 based on various reports