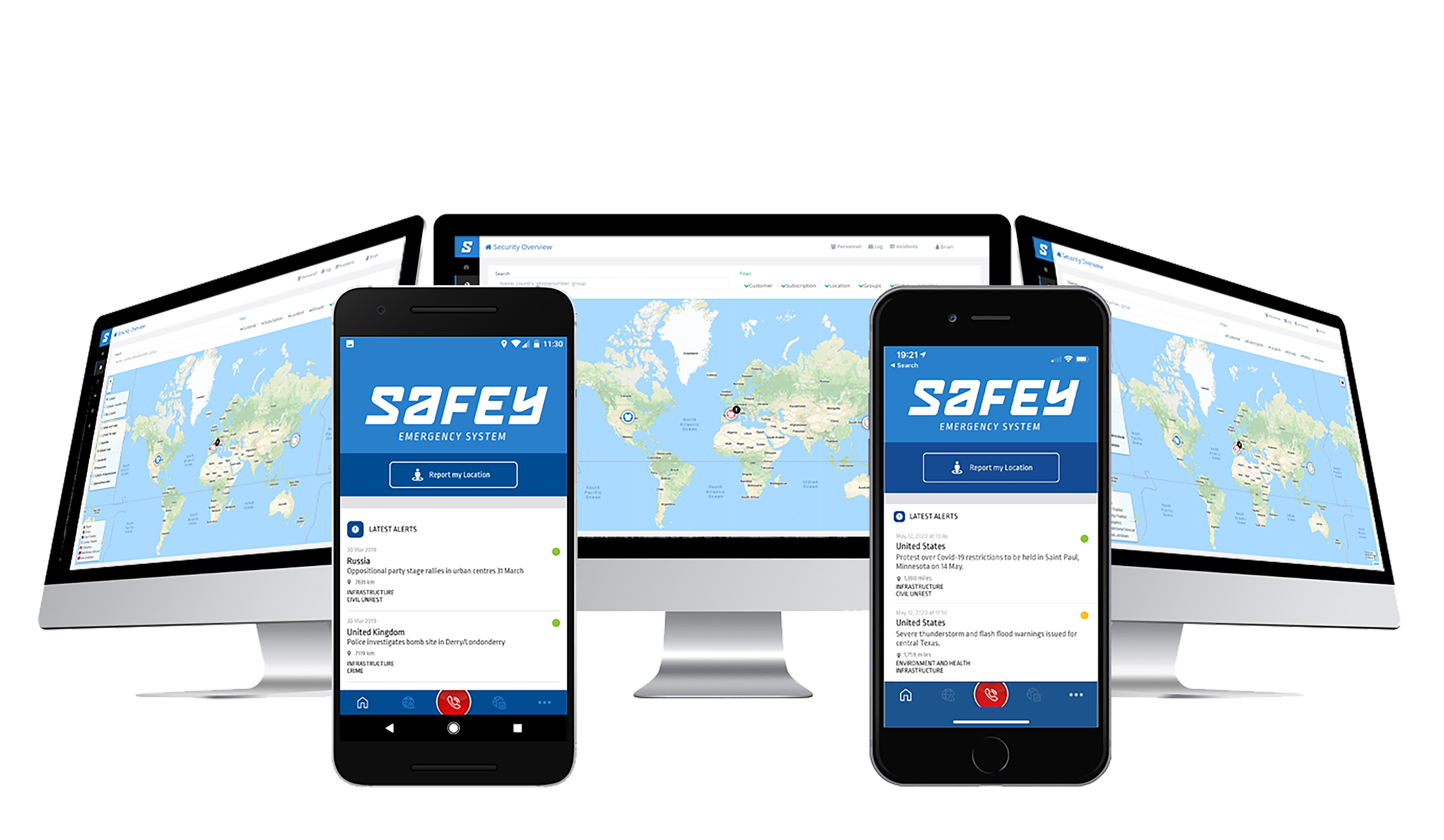 See how SAFEY works to deliver information and tools to elevate your organization's duty of care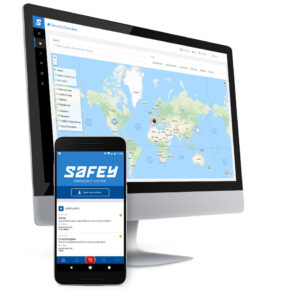 THE SAFEY PLATFORM
SAFEY offers a complete cloud-based platform designed to manage personnel safety and risk/crisis management at home and abroad. Through world-leading technology and innovative solutions, SAFEY helps companies and organizations to protect what matters most – their employees.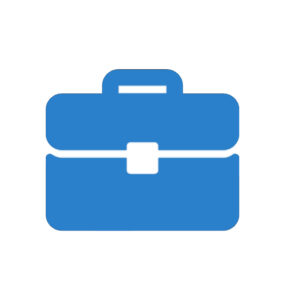 FOR ENTERPRISE
See how SAFEY can help your business get on the road safely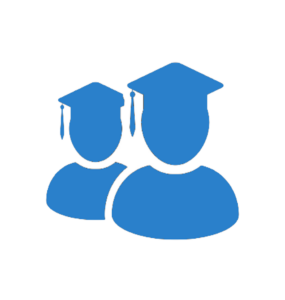 FOR EDUCATION
See how SAFEY can enhance duty of care for your educational organization
COMMUNICATION, INFORMATION & LOCATION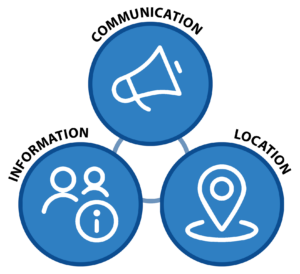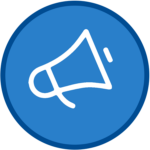 COMMUNICATION
A complete communication system that can send messages to an individual, to any group or to all employees, instantly
Two-way communication enables users to respond if they are OK and report back with questions or comments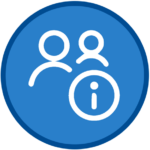 INFORMATION
Provide relevant information about what has happened and advice on how to act quickly
Travelers are quickly updated about any modified travel plans or delays directly on their phones
Safety, security and medical content for over 230 countries and regions in the world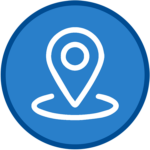 LOCATION
Locate an individual or a group in an area or facility
Real-time alerts pushed to personnel based on their actual location to make sure only relevant information is received.
TRAVEL
Travel company integration seamlessly brings data to the user and management's fingertips
Traveler can view travel bookings in-app and receive real-time updates of flight status; departure time, delays, terminal and gate information
Global alerts and warnings, real-time GPS location, SOS and crisis management tools
SECURITY AND TRAVEL RELATED CONTENT
24/7 real time security alerts and travel related alerts for all countries in the world plus general country security information and other valuable information about each country.
MASS COMMUNICATION
Managers can use mass communication in areas using SMS and initiate chat conversation compatible with feature phones.
FACILITIES MANAGEMENT
SAFEY Facility Management keeps you informed and updated of incidents taking place nearby any of your organization's facilities displaying a geographical overview of company assets and communicating with users connected to the facility.
ADMINISTRATOR WEB PORTAL
The administrator web portal is a web interface to access all management functionality such as mass communication, GPS positions, statistics, content management, user management etc.
MACHINE TRANSLATION
All information and content are machine translated into a large number of local languages. This translation includes everything from the security content like country information and real-time alerts provided by SAFEY to custom content written by the customer.
E-LEARNING
E-Learning provides a number of educational instruction videos with texts followed by test quiz. Once the individual has answered the quiz correctly the employee receives badges for the different courses. 
REAL TIME POSITIONING
Provides real-time positioning of employees. The positioning can be provided using privacy filters on the management level of 10 km resolution or on country/region level by the employee.
MOBILE APP
The mobile apps are native for iPhone and Android devices and provide the interface and functionality for the end-users.
CUSTOM CONTENT
The customer can prepend, append and replace all static content and add own real-time alerts with the options of copying or forwarding using opt-in or opt-out of SAFEY default real-time alert content.
API
SAFEY is integrated with all the major travel management companies. Your personnel's previous, current and future locations can be examined based on risk. Automate travel approval processes such as booking to a high-risk location. Detect future travel plans in case of new risk developments at the departure location.
ASSISTANCE CONNECTION
Connect and integrate your designated 3rd party assistance call center. The correct number is always provided to the employee and when the call is routed all personal data including the current position is forwarded to the operator at the call center receiving the call.
Protect Your Assets and Personnel with SAFEY