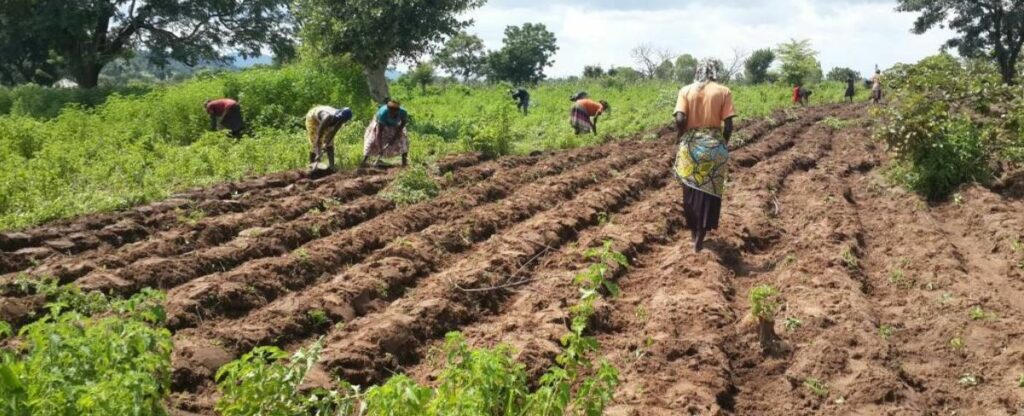 The militancy of Boko Haram in Northeast Nigeria has often emerged as the key security threats facing the sub-Saharan Africa nation. Amidst international media outlets' focus on the group, the communal violence that has been surging in Nigeria since 2011 has also proven to be yet another security headache to the government of President Muhammadu Buhari, who just won an election in February 2019. Often under-reported, the human cost of this conflict is thought to be even deadlier compared to those inflicted by the Boko Haram group as more than 300 lives have been lost in the first five months of 2019 alone. In comparison, the Boko Haram insurgency in the northeast has left more than 411 casualties for the whole of 2018. While the epicenter of the crisis has always been the states of Zamfara, Kaduna and Katsina, some of the violent activities have also threatened to spill over into the neighboring states of Niger, Kano and Sokoto in recent years.
The ongoing communal violence in Nigeria can be traced back to 2011 when rural farmers and herders clashed regularly over cattle destroying crops. As fertile lands became scarce, the rival groups also began to launch more violent attacks backed by light weapons on each other, resulting in a tit-for-tat response. On top of that, there is also an ethnic dimension into the conflict as the farmers mostly belong to the Hausa community while the herders are from the Fulani community. To make matters worse, the Nigerian security forces that have been stretched thin due to a shortage of manpower has also been regarded as leaning toward the Hausa militias due to the partnership formed between both sides in order to ensure stability in the affected regions. As the Fulani herdsmen felt sidelined and antagonized by reports of extra-judicial killings by the rival group, it is hardly surprising that such a cycle of violence becomes almost impossible to break. 
Although the Nigerian federal government has increased its efforts in combating the crisis, they appeared to be futile since they are reactive in nature and did not address the underlying issues namely rural economy, border security and employment directly. Deployment of additional security personnel has also been ineffective as many villages are located in vast regions and remain vulnerable. As such, these loopholes are often exploited by various bandit groups seeking to extort money from the locals. Despite this, some villages have taken matters to their own hands by forming vigilante groups to fend off the bandits, resulting in deadly clashes at times. While the vigilante groups might be able to protect some of the communities, the situation remains dire particularly in Zamfara and Katsina states where thousands of people have been internally displaced by the constant clashes. 
A different approach would be required in order to stifle the conflict and this may include getting all rival parties to sit together for a dialogue as demonstrated in an initiative by the governor of Katsina state, Aminu Bello Masari. His measures have been regarded as pragmatic as they attempted to address some of the root causes of the conflict. Besides dialogue, he also offered amnesty to repentant herdsmen while creating rapid response units that are equipped with tracking systems so that security personnel can track the bandits wherever they are.  More importantly perhaps, he also promised to empower youths and women by helping them to learn new skills as well as providing employment opportunities through various programs. Although more efforts from various quarters might still be needed, it has been hoped that such initiatives are able to be replicated by other state governments in order to prevent the ongoing crisis to spiral out of control.
Major herders-farmers related violence in Nigeria in the first six months of 2019
The following are some of the major attacks that have been linked to the Fulani-Hausa conflict for the period January-June 2019:
28 January 2019: Seven herders were burnt to death by vigilantes in Zamfara state
10-11 February 2019: At least 130 Fulanis were killed in one of the worst massacres seen in Kaduna state in recent years
26 February 2019: Attack by Fulani herdsmen in Kajuru, Kaduna state in which 40 Adara people were killed 
10 March 2019: Unidentified gunmen attacked a group of vigilantes in Birnin Gwari, Kaduna state, killing 17 of them
11 March 2019: Suspected Fulani herdsmen launched attacks against the Adara community in the village of Maro, Kaduna state, killing at least 16-52 people
8 June 2019: A night raid by bandits in the villages of Kalhu, Tsage and Geeri in Rabah, Sokoto state left at least 25 people dead
9 June 2019: Bandits attacked farming and herding villages in Shiroro, Niger state. At least 47 people were confirmed dead
14 June 2019: Bandit attack in Shinkafi, Zamfara state left at least 34 casualties
Contributors
Chan Cheong
Senior Analyst and Office Manager Malaysia
Copyright Safeture 2019