As we have come into 2018, SAFEY looks at some of the significant events that will be taking place across the world and might interrupt everyday business. Political-wise, it will be a year that sees several key elections that will chart the countries' path going forward. Global security will also likely be dominated by the continuous threat posed by a nuclear North Korea as well as terrorism amidst the retreat of the Islamic State (IS) in Syria and Iraq. 2018 will be the second year of Donald Trump's presidency as he continues to implement his campaign promises in the US that no doubt has consequences beyond its border. It is also a critical year for Britain as the clock ticks it to strike a Brexit deal with the European Union (EU) by 2019. Significant sporting events are also on the horizon with Russia hosting the World Cup while the Winter Olympics are set to be held in South Korea. SAFEY will be closely monitoring these events and sending relevant real-time information to SAFEY users.
Elections
Time to cast ballots for several countries
The year 2018 will be seeing several countries holding their presidential or general elections in what could be a nail-biting race for the candidates or political parties. As a start, Mexico will be holding its general election on 1 July in which the current ruling party, PRI will face an uphill task to keep the presidency. Following an underwhelming six-year term by Enrique Pena Nieto, Mexico will once again decide on whether to keep the party that promised to reinvent itself or choose a new face to lead its country amidst rampant corruption and violent war on drugs. In the south, Latin America's largest economy, Brazil will also be holding its general election throughout October with corruption likely to top the agenda for most voters.
In Asia, Malaysia will also be holding its general election in 2018, and this could be a major test for Prime Minister Najib Razak's leadership since taking office in 2009 amidst an ongoing feud with his predecessor Mahathir Mohamed, who now leads the opposition bloc. With the "ghost of 1MDB" continues to haunt the ruling coalition, Najib's party also faces other issues that could tilt the voters against his government such as rising cost of living as well as occasional tensions within its multi-ethnic society. Thailand is expected to hold its first election in November since a takeover by the military junta in 2014, that is if all will be in place. In neighboring Cambodia, elections will also be held though they are unlikely to be free and fair amidst a crackdown and opposition by Hun Sen's government. Other elections to watch for on the continent include Afghanistan and Iraq.
In the United States, Donald Trump's will be facing his first mid-term election since assuming the presidency in 2017. All 435 seats in the House of Representatives and 34 of the Senate's 100 seats will be up for grabs, and as with previous mid-term elections for his predecessors, it is unlikely to be an easy ride for Trump.
Across the Atlantic, Italy will also be required to call an election by the end of the year. As one of the largest economies in the European Union, the Italian could serve as a barometer on the region's recovery since the financial crisis as well as the continuous rise of right-wing personalities including then premier, Silvio Berlusconi. In Russia, another strongman, Vladimir Putin will also be contesting for the presidency. Although there is a sense of fatigue among some Russians, Putin is still very likely to emerge victorious for the fourth term as president.
Lastly, the general election of Zimbabwe will also be closely watched by the African continent and beyond. It is the first time that Robert Mugabe will not be contesting following his ouster in November 2017. While current president Emmerson Mnangagwa will likely be representing the main Zanu-PF party, the opposition bloc could also have a better chance to become stronger amidst the ongoing transition from Mugabe's dictatorial style of ruling.
Sports
Major sporting events from freezing ski village in South Korea to the football pitch in Russia
The year 2018 will be seeing several major sporting events taking place across the globe. In February, the Winter Olympics will be held in Pyeongchang in South Korea, and it will be the first for the East Asian country. With 102 events in 15 sports, the games in Pyeongchang will witness the debut of Ecuador, Eritrea, Kosovo, Malaysia, and Singapore as participating nations. Interestingly, the North Korean leader, Kim Jong-un has also extended an olive branch to the south over the games where high-level talks were called so that special arrangements can be made for the participating delegation from Pyongyang. In summer, Russia will be hosting the FIFA World Cup in which 32 countries will be competing in 11 cities across the country. Down south, the city of Gold Coast will also be the venue of the 21st Commonwealth Games where 70 teams will be competing in 18 sports.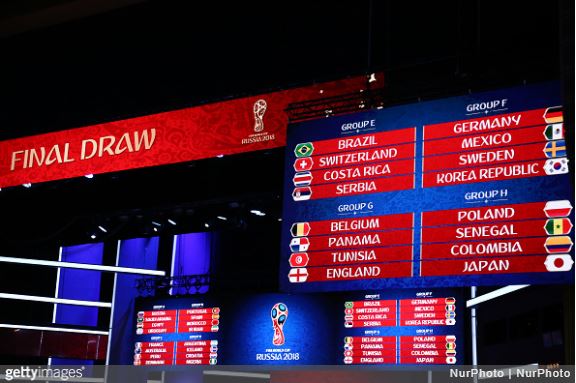 Brexit
Critical year for Brexit negotiation
No doubt 2018 will be an outstanding year for the negotiation on United Kingdom's departure from the EU ahead of the deadline in mid-2019. Several thorny issues will need to be ironed out by the negotiators including the border with Ireland, the payment for exiting the union as well as trade relations with the bloc in the future. All these come amid a weakened premiership of Theresa May who faced hostilities not only from the Labour Party but also leaders from within the Tory ranks.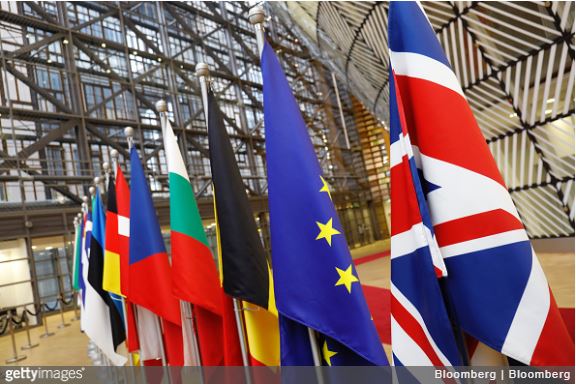 Threats
North Korea nuclear issue to continue dominating global headlines
The North Korean nuclear crisis will continue to be played out throughout much of 2018 as US President Donald Trump remains determined to stop Pyongyang from becoming fully armed. As he chastised Kim Jong-un, it is unclear if diplomatic efforts will be effective in getting the North back on the negotiation table. In his New Year's speech, Kim already said he has a "button" on his desk to hit US with a nuclear any time. Trump responded two days later by saying he has a "bigger" button via Twitter, a website blocked by the North Koreans.
Threat from militant groups will persist
2017 saw armed groups particularly the Islamic State (IS) launching several daring attacks in the US as well as in Europe. In 2018, the group will seek to continue this trend as its territories in the Middle East such as Syria and Iraq shrink day-by-day. Whether through terrorist cells or lone-wolf attacker, such events are likely to target the way of living of ordinary citizens to instill fear among the society. It is not only western cities that will be targeted but others including Asia, Africa as well as the Middle East will likely face similar threats.
Summits
Calendar for major summits in 2018 
48th World Economic Forum: Davos, Switzerland on 23-26 January
African Union Summit: Addis Ababa, Ethiopia on 22 January-1 February
Summits of the Americas 2018: Lima, Peru on 13-14 April
G7 Summit 2018: Quebec, Canada on 8-9 June
North Atlantic Treaty Organization (NATO) Summit 2018: Brussels, Belgium on 11-12 July
Shanghai Cooperation Organization (SCO) Summit 2018: Qingdao, China
G20 Summit 2018: Buenos Aires, Argentina on 30 November
United Nations Climate Change Conference/COP24: Katowice, Poland on 3-14 December
10th BRICS Summit: Johannesburg, South Africa
Association of South East Asian Nations (ASEAN) Summit 2018 and related events: Singapore in April and November
Asia-Pacific Economic Cooperation Summit 2018: Port Moresby, Papua New Guinea
29th Arab League Summit: Riyadh, Saudi Arabia