The following are some of major events that have been dominating the global headlines in the month of August:
Typhoon Hato lashes through southern China, Hong Kong and Macao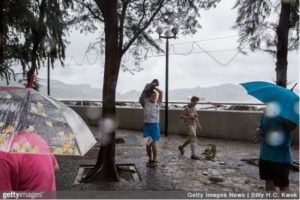 Southern China was hit by another typhoon in August, causing significant property damage in the region. Typhoon Hato that barreled through Guangdong province, Hong Kong and Macao left a trail of destruction and caused major transportation problems for travelers and locals alike. Amid a signal No. 10 warning, financial activities in Hong Kong were also suspended as the typhoon made its way through. Separately, the gambling hub of Macao also experienced its worst flooding in years in which at least five people were killed. The calamity also caused locals in Macao to begin questioning the ability of authorities to handle such emergencies, which stretched resources in the territory to its limits.
Hurricane Harvey wreaks havoc in Texas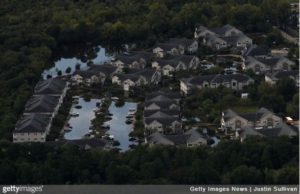 A major hurricane made landfall in Texas. Hurricane Harvey lashed through the southern US state, bringing together strong winds and heavy rains to the fourth most populated city in the country. Severe flooding was reported in the city, forcing thousands of people to evacuate as roads, bridges and homes became inundated. Flights were cancelled or diverted as airports were shut in many parts of the state. The only time when the US witnessed a disaster of such scale in recent years was during Hurricane Katrina in 2005 that left hundreds of people dead in New Orleans.
Mudslide in Sierra Leone kills hundreds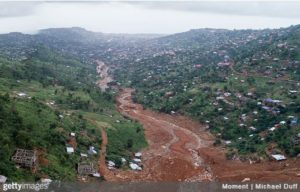 A major mudslide took place in the capital city of Sierra Leone, Freetown in mid-August following three days of torrential rain. It happened near the Sugar Loaf Mountain amid the country's wet season and left at least 499 people dead as well as 800 others missing. It was later revealed that besides the bad weather conditions, the city's bad drainage system, poor infrastructure and location below sea level also aggravated the situation.
Deadly clashes in Charlottesville fuel deepening division in the US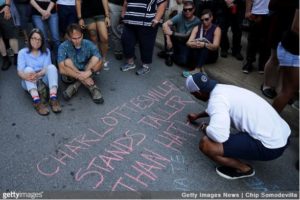 Since the election of Donald Trump as president of the United States, the country has witnessed back-to-back protests particularly between groups that support and oppose him. However, the protest in Charlottesville, Virginia, which started as a far-right rally, marked a new low for the Trump presidency when it was marred by deadly violence and chaos in the streets of the city. The violence occurred as far-right supporters clashed with counter-protesters made up of civil rights activists, left-wing supporters and inter-faith groups among others. A vehicle ramming by an alleged Neo-Nazi sympathizer during the protest, which left at least a person dead and dozens of others wounded, also further fueled anger of the opposing side and the US public in general. It is likely to aggravate the political polarization in the US even further as the country is healing from one of the most divisive presidential elections in recent years.